Artificial Grass for Roof Decks in Columbus, OH
The SYNLawn Roof Deck solution creates many advantages for residential and urban life by creating more usable space for a business or entertaining. Artificial grass roof decks can be placed over the garage, on outdoor/indoor decks, pool areas, and patios for commercial or residential projects. SYNthetic turf provides a longer lasting alternative to wood or composite decking and concrete all with less maintenance required. Urban residential and commercial buildings will benefit from using SYNLawn artificial grass to create rooftop gardens, entertainment areas, and enhance balconies and terraces with a lightweight surface, easy installation methods, and proper drainage. Plus, SYNLawn's nylon SYNthetic grass comes with a Class 1 fire rating.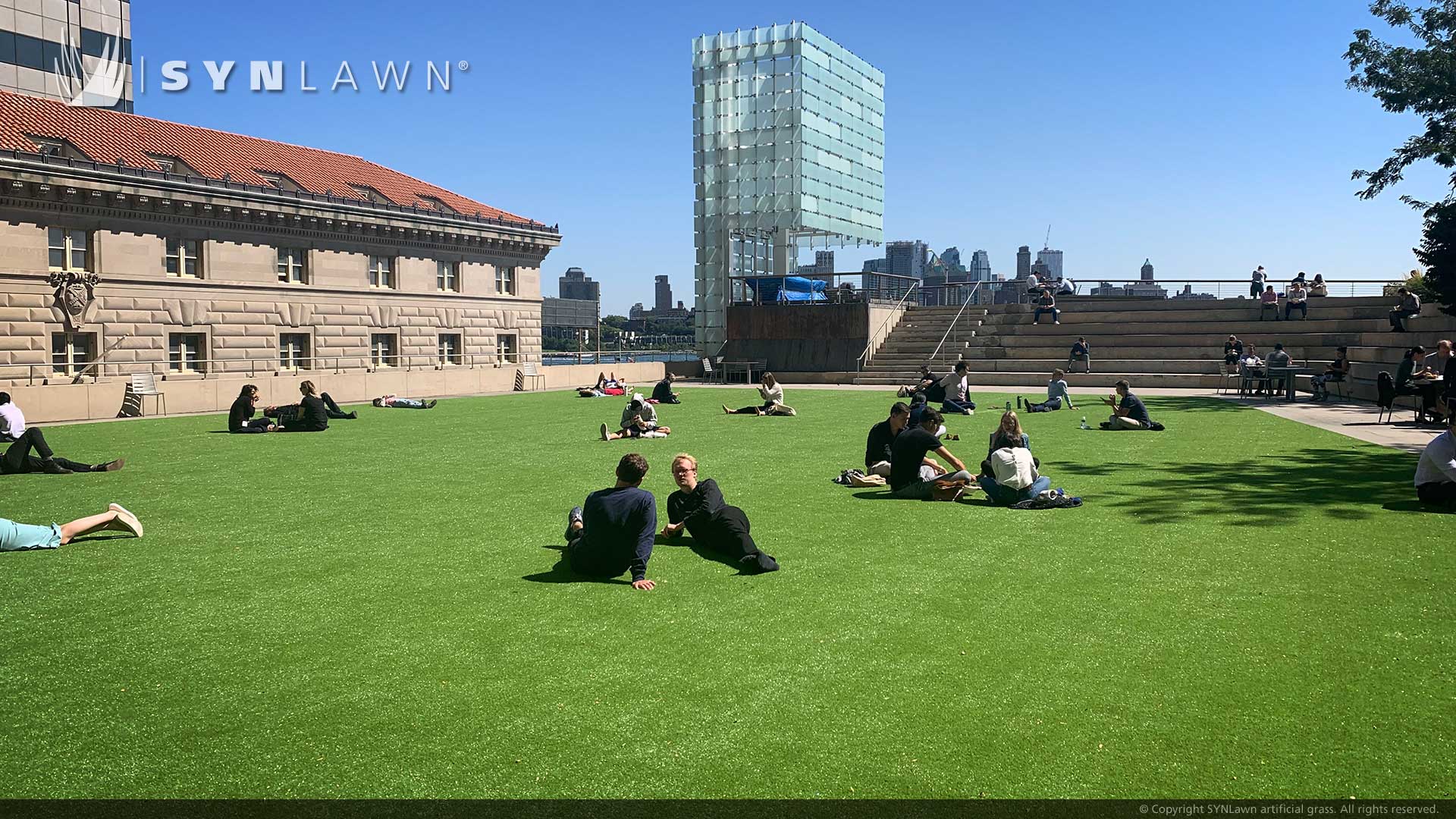 Casual living space
Increase your leisure space by converting your unused areas into your own personal oasis. Our HeatBlock™ technology keeps things comfy for year-round enjoyment even during the hottest of days.
Entertainment value
Revamp your patio deck or terrace into an exciting entertainment area for guests, a recreational area for pets and children, or perhaps your own personal rooftop garden retreat.
Pet patios
Add a little grass to your patio or terrace and 'Fido' has a place to play and go. Our artificial pet grass system keeps your pets clean, free from spread of disease as well as pests like fleas and ticks. No muddy paws!
Good for the environment
Conserves water, requires little to no maintenance, no staining, no weather guard, and long product life span make SYNLawn® good for the environment.
Lighten the load
SYNLawn® provides a lightweight alternative to other roof deck materials making it a perfect solution for older buildings where weight is a factor.
Safety first
SYNLawn® provides the only artificial grass product with a Class 1 fire rating making it safe for use with commercial buildings (select products only).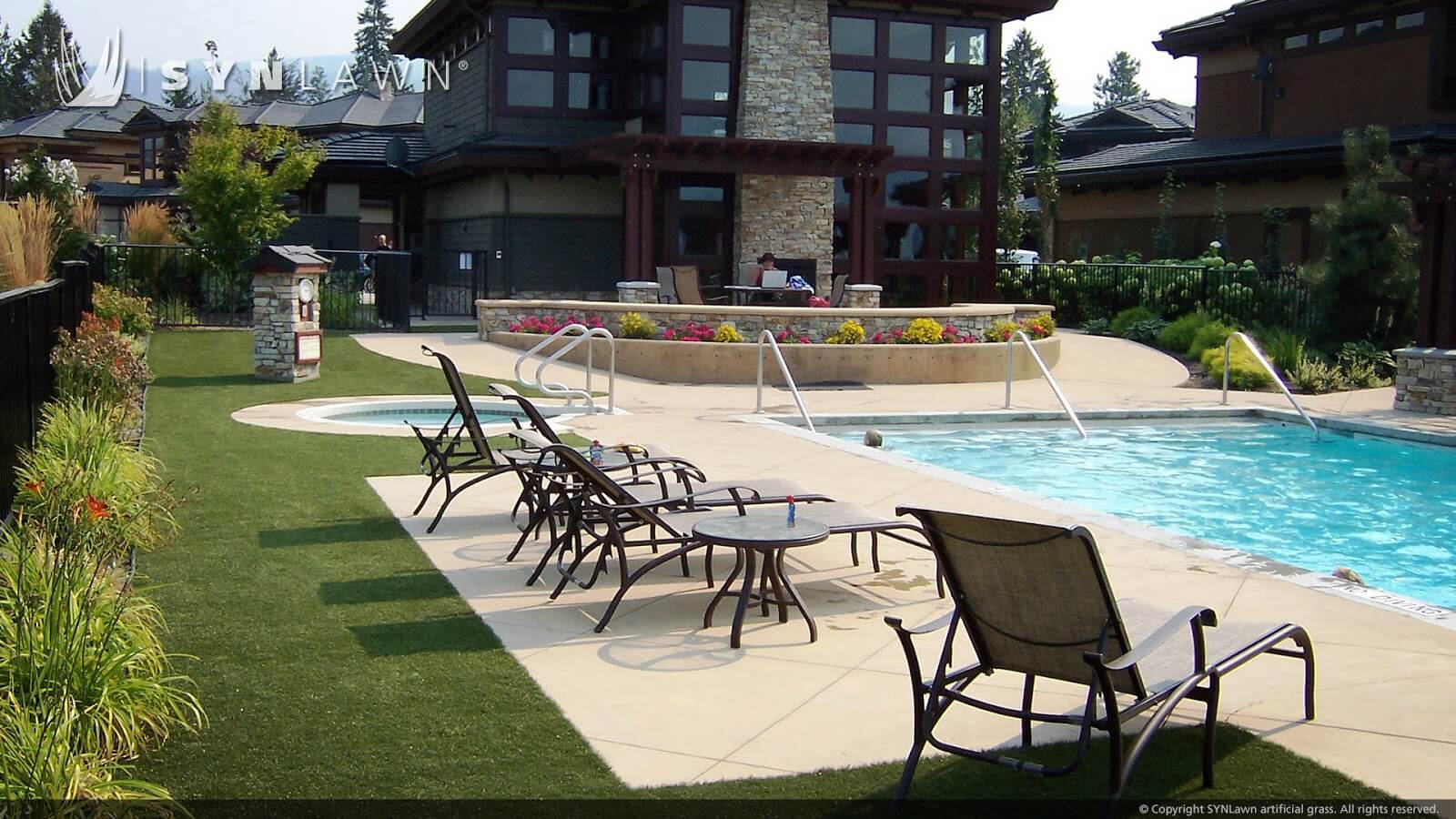 SYNLawn® provides many advantages over other roof deck or patio materials.
Nylon artificial grass surface with a class 1 fire rating.
Lightweight to meet structure weight guidelines.
Contributes to U.S. Green Build Association (USGBA) LEED® certification.
Exclusive HeatBlock™ technology in our products reduces surface temperature up to 20%.
Provides non-slip surface and is wheelchair accessible.
Increases the value of the property by increasing living or use square footage.
Provides a venue to host events for commercial properties adding a revenue source.
No staining or weather proofing maintenance costs.
Long lasting nylon fibers hold up to high foot traffic and wear.
Ready to begin your roof top project today? Our Columbus based team is ready to help find the best solution for you.