Residential Turf Solutions in Columbus, OH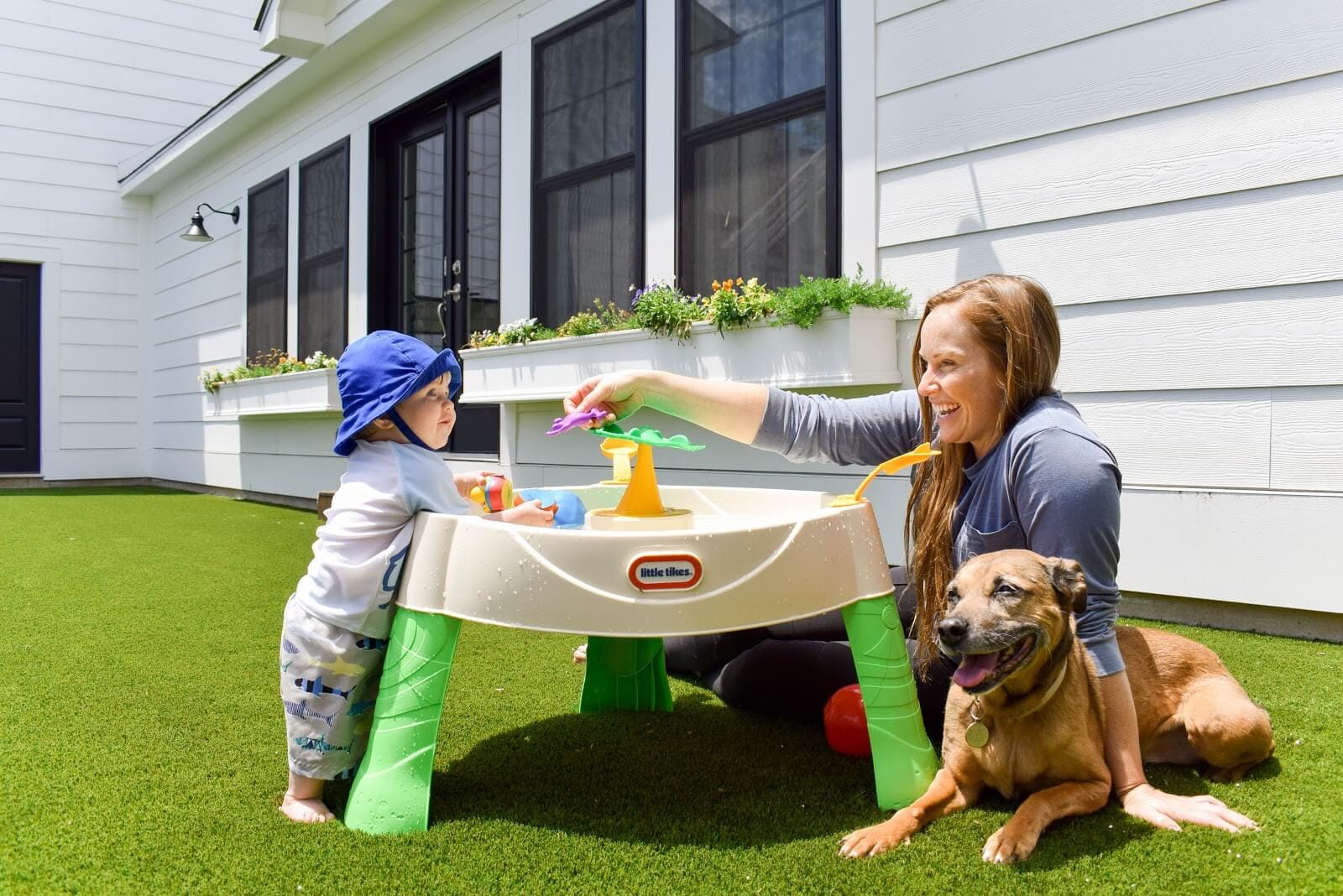 SYNLawn Columbus is the premier artificial grass installation company in Ohio
We have the perfect turf solution for you.
SYNLawn® artificial grass landscaping and safety surfaces are changing the lives of homeowners across Columbus, for the better. Imagine having more time and money to do the things you want to do instead of devoting those resources to your lawn. SYNthetic lawns are low maintenance and allow homeowners to enjoy a picture-perfect landscape all year long.
Artificial turf is not limited to just your yard either, here are a few other ideas to consider for your home:
Front, side, and back yards, courtyards, and flowerbeds
Patio, roof, and decks
Mud free dog and pet play area
Playgrounds
Outdoor chess and bocce ball courts
Indoor and outdoor putting greens
And so much more!
Modern artificial grass has undergone a revolutionary makeover, thanks to the masterminds in engineering and designers at SYNLawn®, homeowners are highly impressed with the ultra-realistic natural grass look and feel.
SYNLawn will provide you with a picture-perfect lawn that is also hygienic and healthy for the environment.  With over 50 years of research and development, SYNLawn integrates the exclusive, plant-based EnviroLoc™ backing systems made from renewable soybeans to replace petroleum-based polymers, and a Super Yarn™ Class A fire-rated, antimicrobial yarn. Our turf is recyclable and designed to reduce the carbon footprint due to its long lifespan. We are proud to say that there is no other product on the market that meets the technological and environmental achievements of our SYNLawn® artificial grass.
Our dedicated Columbus team will work with you to determine the best SYNLawn® artificial grass and safety surfacing solution to meet your custom needs and specifications. We work closely with our customers to design the ideal lawn, playground, indoor and outdoor putting greens, outdoor games, pet area, roof top patios, and green walls.