SYNthetic Grass for Roofs, Decks & Patios in Columbus, Ohio
Enhance your outdoor living space
Transform your roof, deck, or patio into more usable, functional spaces with SYNLawn's innovative solutions.  The team at SYNLawn of Columbus will provide many possibilities for using grass in areas never before imaginable.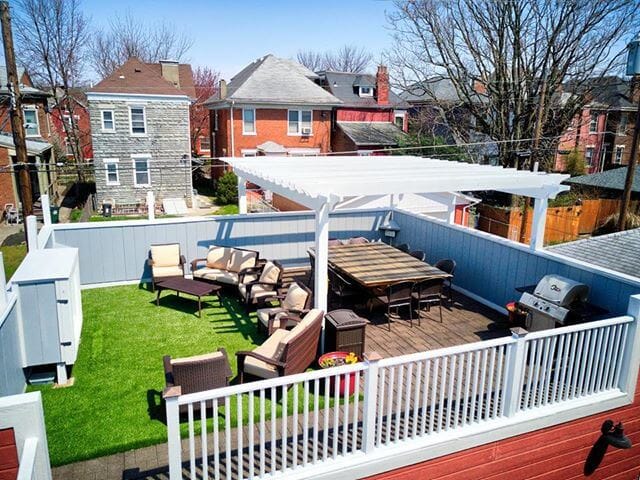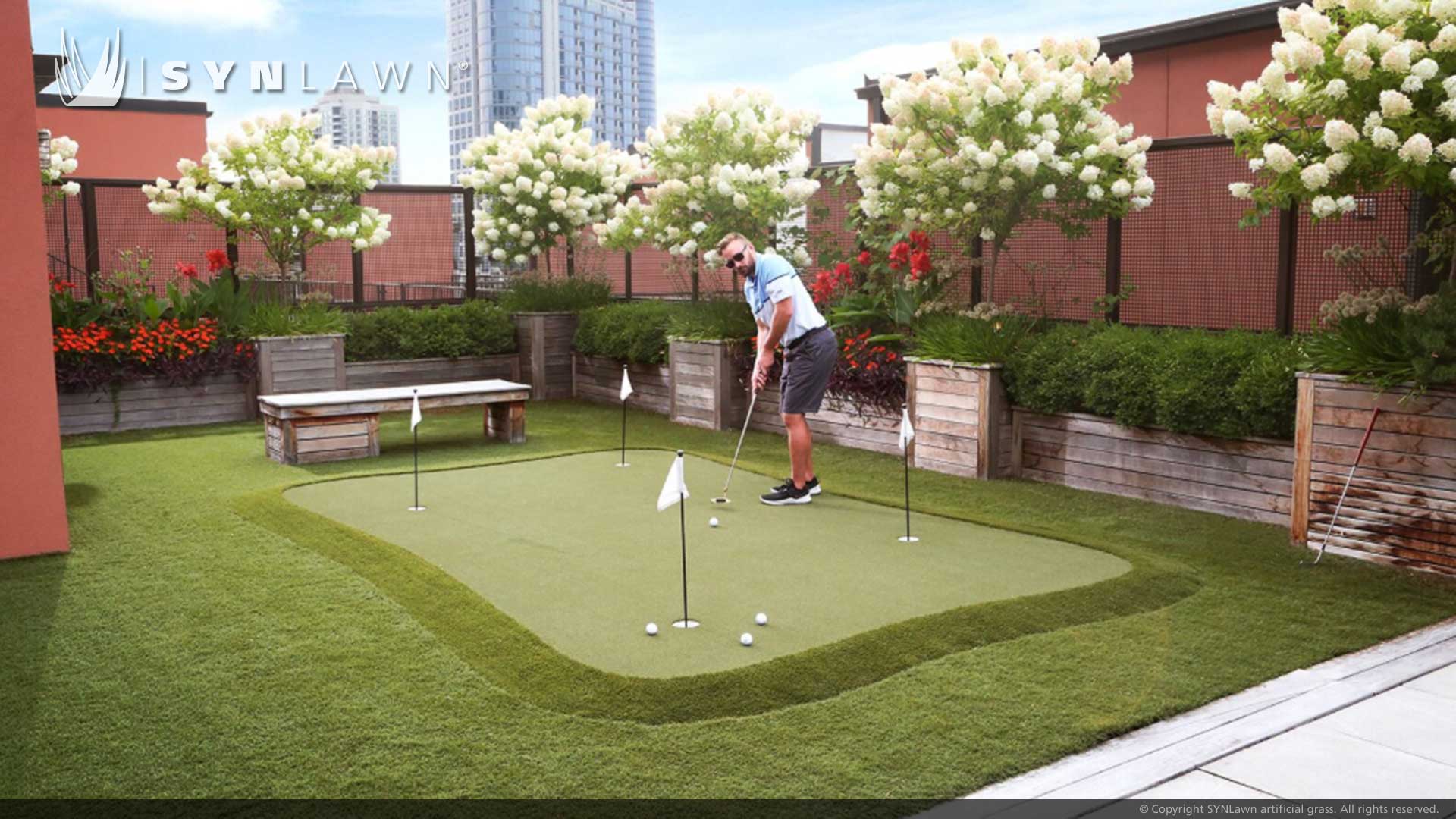 Creating a visually pleasing or usable space out of what would typically be an eye sore or empty space is what we do every day for our clients.  Roof decks above the garage, outdoor/indoor decks, pool areas, balconies and patios are all great options for using artificial grass in areas never before imaginable.
Wood, composite decking and concrete can require a lot of maintenance over time, artificial grass from SYNLawn does not. Homeowners across Columbus are realizing the benefits every day from using SYNLawn artificial grass to create rooftop gardens, entertainment areas, and enhance balconies and terraces with our lightweight surface, easy installation methods, and proper drainage. You can enjoy your new outdoor living area knowing that SYNLawn's nylon SYNthetic grass comes with a Class 1 fire rating and will maintain temperatures around 20 degrees lower than the outside temperature during the hot summer months.
Our ultra-realistic artificial grass products can help you transform unused spaces into inviting and comfortable areas.  Spend more time outdoors enjoying a visually pleasing living area, whether you are entertaining guests or enjoying a quite night practicing your golf game.
With endless creativity and superior, high-end SYNthetic turf products, we can upgrade your deck, patio, driveway, or rooftop terrace into something spectacular.
Expand your leisure space and give your outdoor entertainment areas a welcoming, low maintenance landscape with our brilliant designs. Contact us today to get started!