Grass for Residential Play Areas in Columbus OH
Play It Safe
When it comes to your kids, nothing is more important than their safety. SYNLawn® researched and developed the safest, most stable playground surface available anywhere.
The SYNLawn® Playground System is the only surface that provides consistant safety in high traffic areas, no matter the weather, the height and under all types of playground equipment.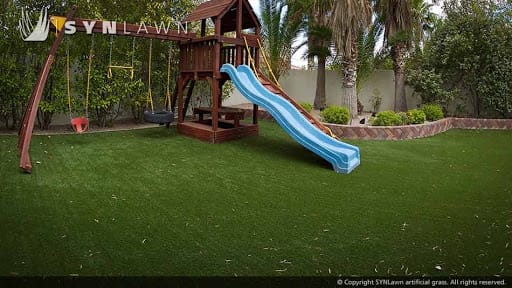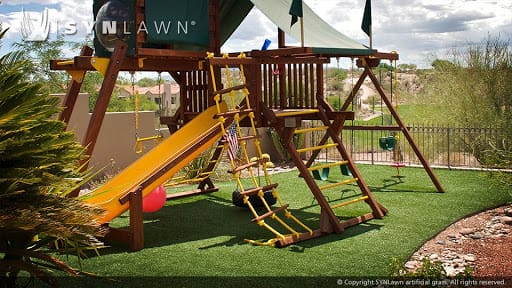 Many playground injuries are a result of falling on surfaces that are hard, abrasive, or already unsafe.  Over time surfaces that are made with natural grass, gravel, sand, or mulch tend to wear out and become thinner and less safe. None of these options even compare to the system that SYNLawn of Columbus can provide to you. Our SYNthetic grass protects children from falls under the accordance of IPEMA standards. So, children can run, jump and play in their youthful exuberance in safety.
Kids will never even know they are playing on fake grass, unless you have a child who is allergic to grass, then they will be even more excited to run around with their friends and not worry about an allergic reaction.
Our team is waiting to discuss your playground project with you.  We will review your desired features, functionality, and your budget.  Let the team at SYNLawn of Columbus give you peace of mind with a custom playground package for your home.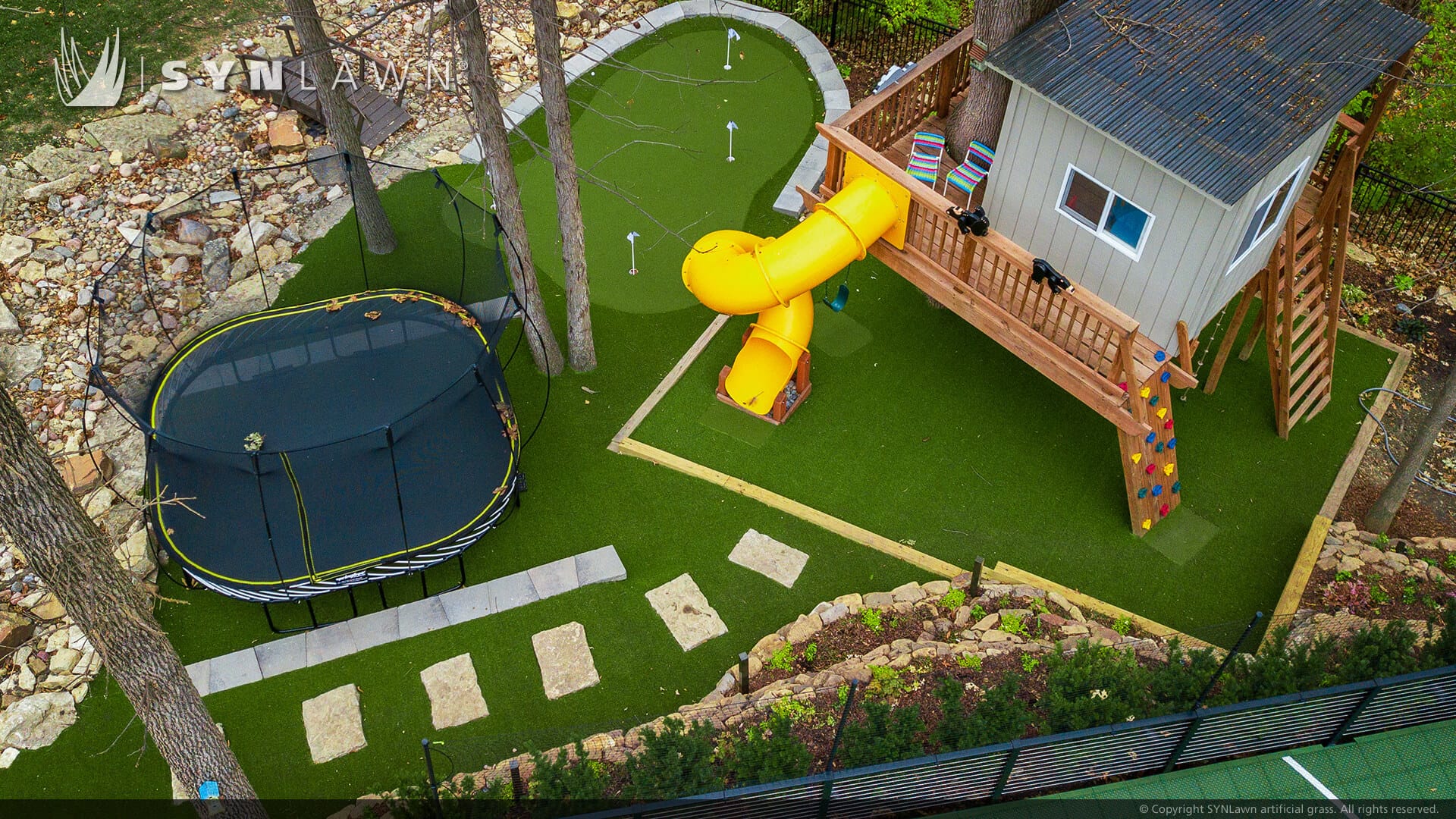 Child Safe & Earth Friendly Playgrounds
Fall Pad® Underlayment System

SYNLawn Artificial Grass with Enviroloc+® & Heatblock® Technologies

Envirofill® Artifical Infill